the simple joys of parenting and potty training
yes my three year old boy is still in diapers and literally it's not because he doesn't know how to use the potty.
he does. he's incredibly capable. i've seen him do it. and whenever he is around kids his own age he literally rolls his eyes at me and scoffs when i ask him if he needs assistance when going to the bathroom.
but the problem is when others are not around he is probably one of the laziest toddlers i've ever met. like i've seen the kid just take off his diaper and pee on the spot. funny/not funny at all. and he's totally chill with it. he'll continue to eat ham like nothing happened at all.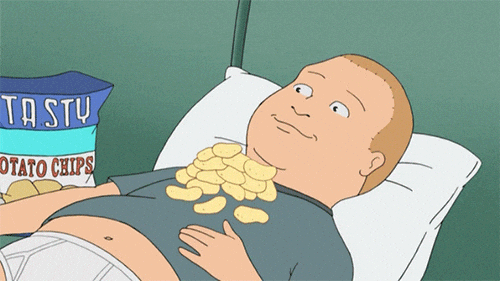 what the ell.
he's basically me (okay not literally, because i stopped peeing my pants a couple of years ago).
jokes.
your unsolicited parenting advice is actually welcomed here without a snarl.
gracias.
any who. i can also be pretty lazy with my cooking. which is why meatloaf is my jam. seriously. one of the tastiest laziest meals out there. and people love it. i love it. and if you don't love it than you're probably weird. or don't eat meat or something, hence: weird.
kidding. anyone with self control is on a whole other level in my mind. show me your ways.
Fall Apple & Sage Meatloaf

Recipe Notes:
SOOO I learned this incredible tip on how to create the most perfectly shaped + cooked meatloaf every. single. time. And here's the trick: Completely foil a rimmed baking sheet. Next place meat loaf in desired meat pan of choice. Pack in meat as to make sure it all stays together. Cover top with foil. Turn meatloaf over onto lined baking sheet. Place in preheated oven. Bake for thirty minutes. Remove from oven, and remove (give a gentle couple shakes if meatloaf isn't coming out) the loaf pan carefully and ta-da. perfectly shaped meatloaf. Next dress meatloaf with desired toppings (like catsup/cheese/garnish) and place meatloaf back into oven until fully cooked (about another 30-40 minutes).
VOILA.
Anyways, you can always cook this meatloaf the way you usually do as well – however I suggest trying out this new method! It works great, helps get some of the fat out that your regularly cooked meatloaf would normally be swimming in and makes less of a mess in my opinion. I guess this part just depends on what you prefer to clean up.
SO back to the actual recipe: I use liquid aminos in replacement of soy sauce. Why? Because its a little healthier (hence, liquid amino acids in the title) and I use a lot of it in my day to day cooking. The taste is so incredibly similar that unless you're a soy sauce connoisseur, you probably won't notice the difference in your cooking. I suggest trying it out!
I like to stuff my meatloaf with cheese, which is incredibly easy. Add half of your meatloaf to loaf pan, add chunks of cheese directly down the middle of meat, add the remainder of meatloaf filling on top and pack together so no cheesy leaks during baking! If you don't pack it down and you bake your meatloaf with the above method, chances are cheese will be pouring out the sides during baking time. You've been warned.
**ALSO. i have to look up how to spell 'worchestire' every. damn. time.

Fall Apple & Sage Meatloaf
1 lb ground pork
1 lb sweet italian sausage (casings removed)
¾ cup bread crumbs (or gluten free alt)
⅔ cup 2% milk
2 tbsp unsalted butter
1 tsp minced garlic
1½ cups peeled & diced green apple
1 cup diced white onion
1 tsp minced garlic
1 tsp california garlic powder
1 tsp onion powder
½ tsp ground ginger
2 tbsp fresh sage leaves, chopped + 3 whole leaves for garnish
2 tbsp liquid aminos (or low sodium soy)
1 tbsp worchestire sauce
1 tbsp ketchup + 1 tbsp for outside
1 tsp coarse black pepper
½ tsp kosher salt
1 egg, beaten
½ cup sharp white cheddar slices + 2 tbsp shredded cheddar
Preheat your oven to 400.
First in a large bowl combine your ground pork and sweet italian sausage, set aside.
Next in a small bowl or cup mix your bread crumbs and milk together. Allow breadcrumbs to soak for 10 minutes and set aside.
Next in a medium sized pan over medium heat add your butter. Melt and heat. Add your minced garlic and saute until just fragrant, about 30 seconds.
Add your diced green apple & white onion. Cook until onion is almost translucent, about 5 minutes.
Add your garlic powder, onion powder, ground ginger and chopped sage leaves. Stir until fragrant, about a minute.
Remove mix from heat and stir in your liquid mains, worchestire sauce, 1 tbsp ketchup, coarse black pepper and kosher salt. Set aside
Next in in the large bowl of pork/sausage, add your soaked bread crumbs and beaten egg. Begin to mix together and then add your apple & onion mix.
Using your hands mix until all ingredients just come together (you don't want to over do it here, but you also want to make sure the meat and the bread crumbs are not in massive chunks.
Once mix has come together, line a rimmed baking sheet with foil.
Place ½ of your mix into a loaf pan. Add your cheddar slices down the middle of meat mix, making sure to leaven a ½" of meat surrounding the cheese (this way the cheese doesn't fully spill out when baking)
Add the remainder of meatloaf mix on top and pack together. Add a piece of foil on top and turn over the meatloaf pan onto the baking sheet.
Place meatloaf (still covered w/ pan and onto of lined baking sheet) into the oven and bake for 30 minutes.
Lower oven temperature to 385 and remove baking sheet w/ pan from oven and very carefully (not to burn your hands) remove the bread pan from the meatloaf. Gently shake the pan if need be. Loaf should remain in perfect shape.
Next dress the exterior of the partially cooked meatloaf w/ ketchup and sprinkle with the 2 tbsp shredded cheese and garnish with sage leaves (optional).
Place meatloaf back into oven for another 45 minutes or until internal temperature reaches 160 degrees.
Remove loaf and pan from oven, let sit for 10 minutes and then slice and serve.