guys, on my last post i talked about how i was the queen of present procrastination. I am not sure if writing about my procrastination somehow solved my problem completely BUT YOU GUYS. I did it. I really honestly truly did it. I bought ALL of Davids Christmas gifts ON TIME AND NOT LAST MINUTE.
say whaaaaaaaaaaaaaaaa.
okay however, always a however. all of these gifts are basically going to be from santa which sort of sucks that he gets all of the credit and i get zero. i guess it's the thought that counts. meh. but i also dropped the ball on last years christmas and didn't get the poor child anything. he was also 2, and homeboy had not a clue on what was actually going on. so i felt like i needed to sort of make up for last years incompetence.
okay: so i looked up the 'hottest toys of 2017' list. sort of obnoxious that there is even a list, but whatever, because i totally bought three of the items online. avoiding toy stores at all costs as people be cray.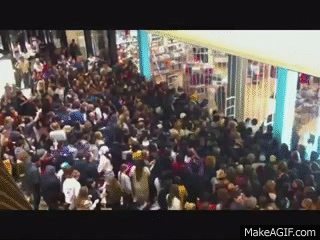 i ordered him the new and apparently improved (and slightly possessed looking) teddy ruxpin. this thing reads from an app, of course. i actually bought this creepy bear more for myself (selfishly) as if i have to read another book about planes, trains or automobiles i will legit put rat poison in my glass of wine. so not sure if this bear can actually read a book like that, but praying that somehow that can be a thing. if not i pray he loses immediate interest so i can return.
the second gift i bought was this pretty ridiculous finger monkey, called fingerling? or something that reminds me of potatoes. any who, its a plastic interactive monkey that can hang on your fingers and it toots (okay it does other things as well).  i mainly bought it because of the toot affect as i can see david losing his belly laughing over something so ridiculous. ill probably do the same. (also this toy is like impossible to get, i bought it from a vendor on amazon but praying to gawd its not a fake. because apparently that's a thing. people totally suck).
last thing i bought (okay not the last, but the last from the list) was a paw patrol boat thing. basically david told me santa was going to be bringing him paw patrol presents so i figured i had to include it so he wouldn't start resenting the man so early on in life. *praying* that he forgets that he asked if santa could bring him a real live dinosaur. the kid forgets nothing so this is most likely very wishful thinking.
links to buy these things on the inter web if your legs paralyze when the word "christmas shopping" comes up as well:
Note: these are affiliate links only because i legit personally order everything off of amazon and so i signed up for their program. they don't ask me to sponsor or purchase any products through them, i just happen to do so because i'm legit lazy. and maybe you are as well. however i can tell you that the fingerlings and paw patrol boat are impossible to find in stores. and the retail lady from toys r us said people have been SWIPING the shelves of fingerlings that they had to put a limited amount per person.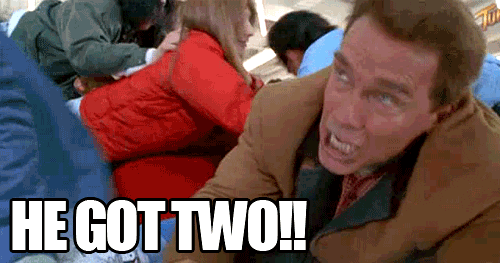 anyways. so happy work week is over, when it rains, it pours, and right now i feel like there are lightening bolts shooting from the sky pointed directly at me as i stand in a puddle. wine/whiskey is in order. i also plan on bringing david to this street filled with lights tonight called Candy Cane Lane that im excited for because i hear its basically all giant inflatables which makes me instantly want to be friends with that kind of homeowner. ps. you're amazing. afterwards we probably should finish decorating the tree though neither one of us has the patience and attention span to put more than two bulbs up at a time. did i tell you i'm a child? also. i made a double batch and froze one of these crispy roasted potatoes last week and……
Oh Em Ghee.
-see what I did there-
Ghee whiz, you're original.
-see what I did there, again-
they are SUPER yummy. i would choose them over fries. WHOA. yup. and so i'm baking the frozen batch up tonight so i can snack on them like popcorn and watch The Holiday five thousand times and wish somehow I could one day afford to live in a quaint little cottage like Kate Whimsical does in the movies.
Ghee & Spiced Roasted Crispy Potato Bites
Recipe Notes
i got the golden lil boomer potatoes. they're more round and petite than fingerlings however golden fingerlings will work as well!
ghee. i explained a little bit in my last post what ghee is – you can read more about it here. However in short its basically super clarified butter (milk fat, nothing else) and is the perfect ingredient for making these potatoes crisp up really nice in the oven. you'll find this on the shelf, unrefrigerated most likely in the international section of your grocery store.
the combination of spices really bring this dish home and you get a blast of flavor with every small bite. I also made a super simple yogurt dipping sauce that compliments the potatoes quite nicely, if you're interested 🙂
Ghee & Spiced Roasted Crispy Potato Bites
Nutrition Information
Serving size:

1 cup

Calories:

152
Fat:

3.2g

Carbohydrates:

29.4g

Fiber:

5g

Protein:

2.7g
Recipe type:
Dinner, Side,
Prep time:
Cook time:
Total time:
1.5 lb bloomer potatoes (or golden fingerlings) sliced into ¼" rings (or thirds)
1 head of garlic cloves (about 8)
1 tbsp ghee, melted
1 tsp garam masala
½ tsp ground numeric
½ tsp kosher salt
½ tsp coarse black pepper
½ cup non fat greek yogurt
2 tsp fresh lemon juice
½ tsp garlic powder
¼ tsp black pepper
salt to taste
Preheat oven to 425.
On a rimmed baking sheet add your potato slices and ghee, toss with your hands.
Next sprinkle on top all of your spices, including salt and pepper. Toss again with hands.
Place baking sheet into oven and roast for 30 minutes, stirring halfway through.
Remove from oven when potatoes are baked through and are starting to crisp up.
Serve with Optional yogurt dipping sauce (recipe below).
Add yogurt to a small bowl and rest of ingredients, whisk together until blended.