Well, I will admit my recipe naming has really fallen off the wagon, as well as… well, my writing recipes. So many broken promises, and I wish I could feel more badly about it, however, I try to avoid any feeling that would cause any sort of negative thought right now because, holy ship, the universe is in flames. And sometimes, I feel like a lot of my hairs are on fire (and I'm Italian, so thats a lot of hair) along with the rest of the worlds and I so I prefer to just crawl into a deep dark hole and not come out until this current reality is extinguished.
I promise you guys, I am totally fine, like so fine….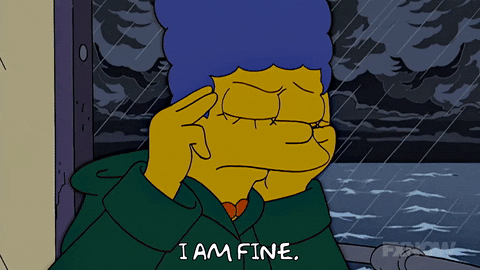 Woo. Moving onwards……… I decided to opt in on the 'quarantine fifteen' and so I've been really loving that for my pantaloons. My buttons may feel a little strangled but I mean, ya win some ya lose some. Which is why I created this dish. To maybe, reverse some of the fifteen, and make it more like a casual eleven or twelve, enough to still keep the face looking young with the natural fat injections but like maybe that I care about what I put in my body from time to time, ya know what I mean?
Sure, sure.
Pesto Zinguini and Sundried tomatoes (with some fresh ones too).
What is Zinguini you ask?
The lazy humans zoodle. And TBH its much less of a pain in the ass to make and makes about zero mess. All you need is a vegetable peeler mixed with a little bit of sanity and voila.
Another great thing about this dish is that, aside from the texture actually being super great, is that it's basically a vegetable dumpster. So any veg that is about to go bad you can throw in here. My mom has made it about 100 times and has added corn as well as cucumbers, and really brought it to another level. So go crazy.
And if you are wanting some more carb action, serving this with some delicious garlic bread (which I've done) also works really well.
Hope you're staying sane, enjoy.
Pesto Zinguini (zucchini linguini) and Sundried Tomatoes (+ Fresh ones too)
6 zucchinis, shaved into long ribbons (or liniguini) until you reach the seeds
12 oz of sundried tomatoes in oil
1 cup cherry tomatoes, halved
2 fresh avocados, diced
3 cups packed fresh basil
¼ cup pinenuts
¼ cup olive oil
⅛ cup water
⅓ cup grated parmesan
1 garlic clove
Salt & Pepper to taste
First, add all of your pesto ingredients into a food processer, and process until almost smooth.
Salt and pepper to taste.
Set aside.
Next in a large bowl add your zucchini ribbons, sundried tomatoes + oil that it comes in, cherry tomatoes and avocado.
Add about ⅔ of pesto on top and using your hands, gently toss until pesto is evenly distributed. Add remaining pesto if you prefer more of a creamier dish, or serve on the side as an option for people to add more.
Devour.